Tips and Tricks
Last updated: June 3, 2021

Choose your strategy—know when to swipe. Be careful not to swipe all the coins you earn from the customers at once.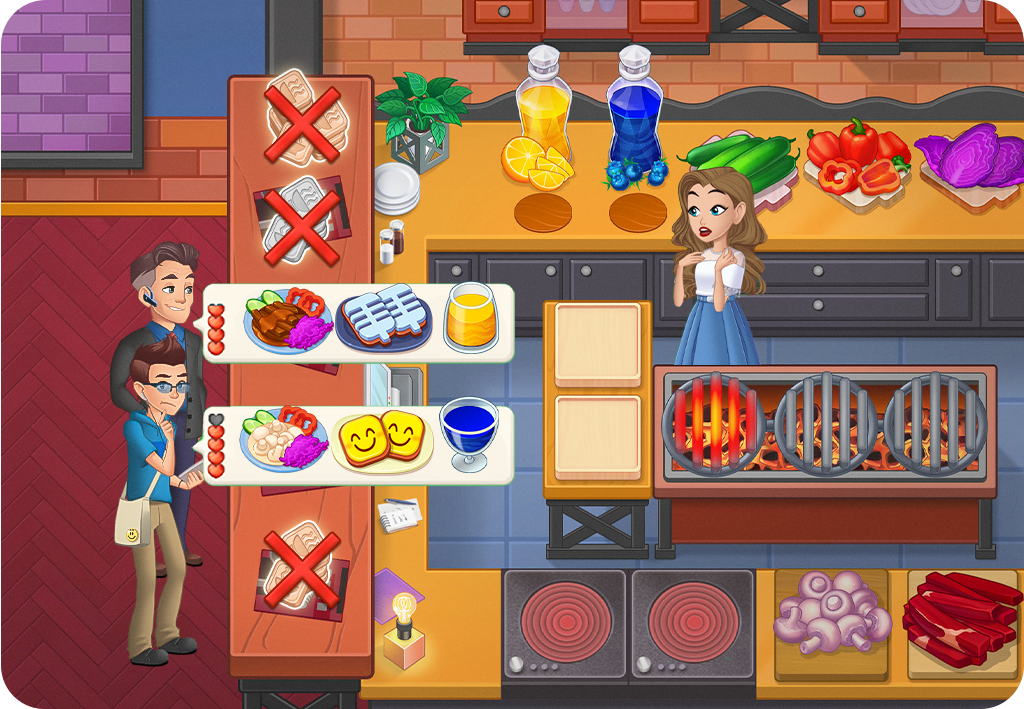 If several customers come in simultaneously, they will need to be served at the same time as well so that their patience bars don't run out. 
This way, you can allocate your time more effectively. 

In the in-game diary, there is an achievements section.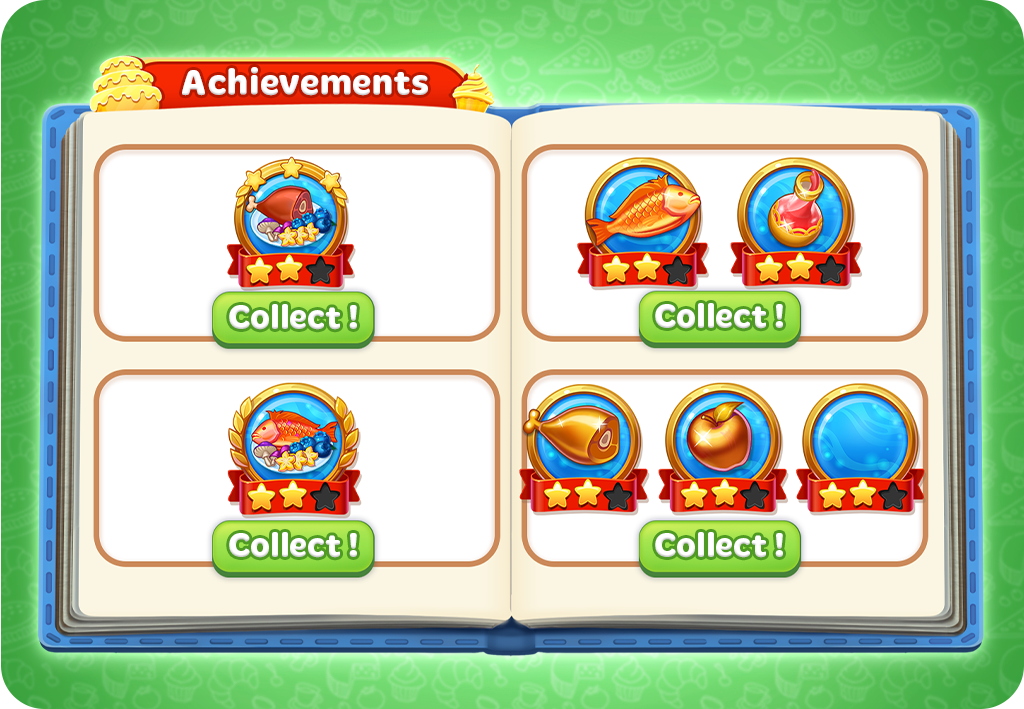 Achievements are special tasks with rewards within the game. They can be general or specific to a certain restaurant.

Another important tip—making friends will allow you to earn more coins and other rewards. Also, your friends can send you lives, so you won't run out of lives too often.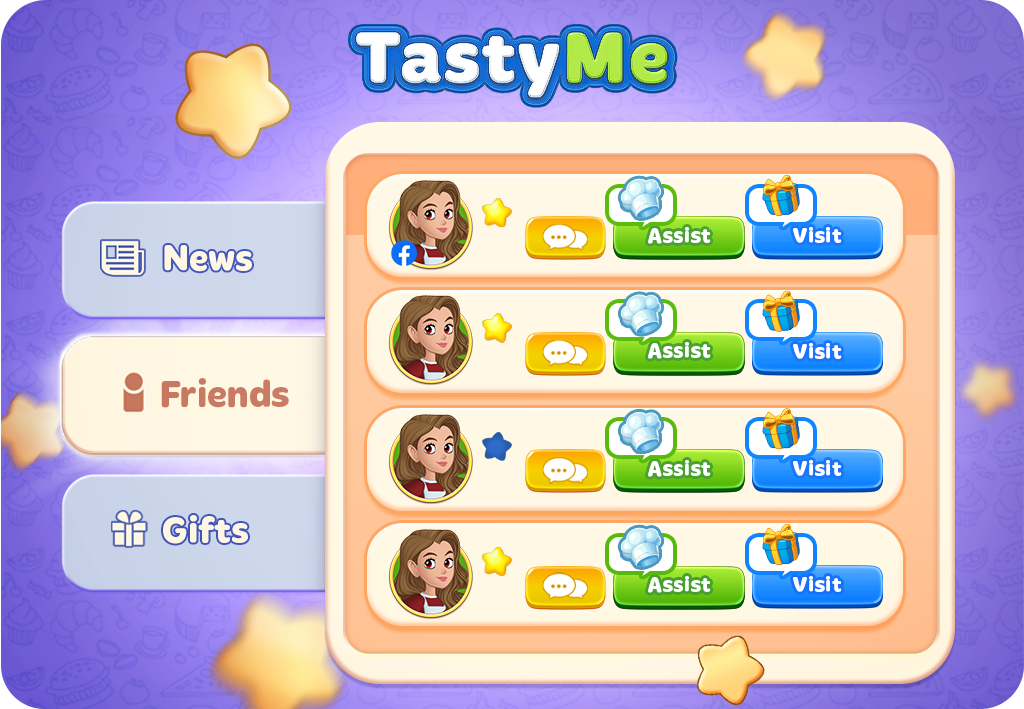 To make friends in the game, connect your game account to your Facebook account and add friends to your Facebook page.

Check out our social media pages.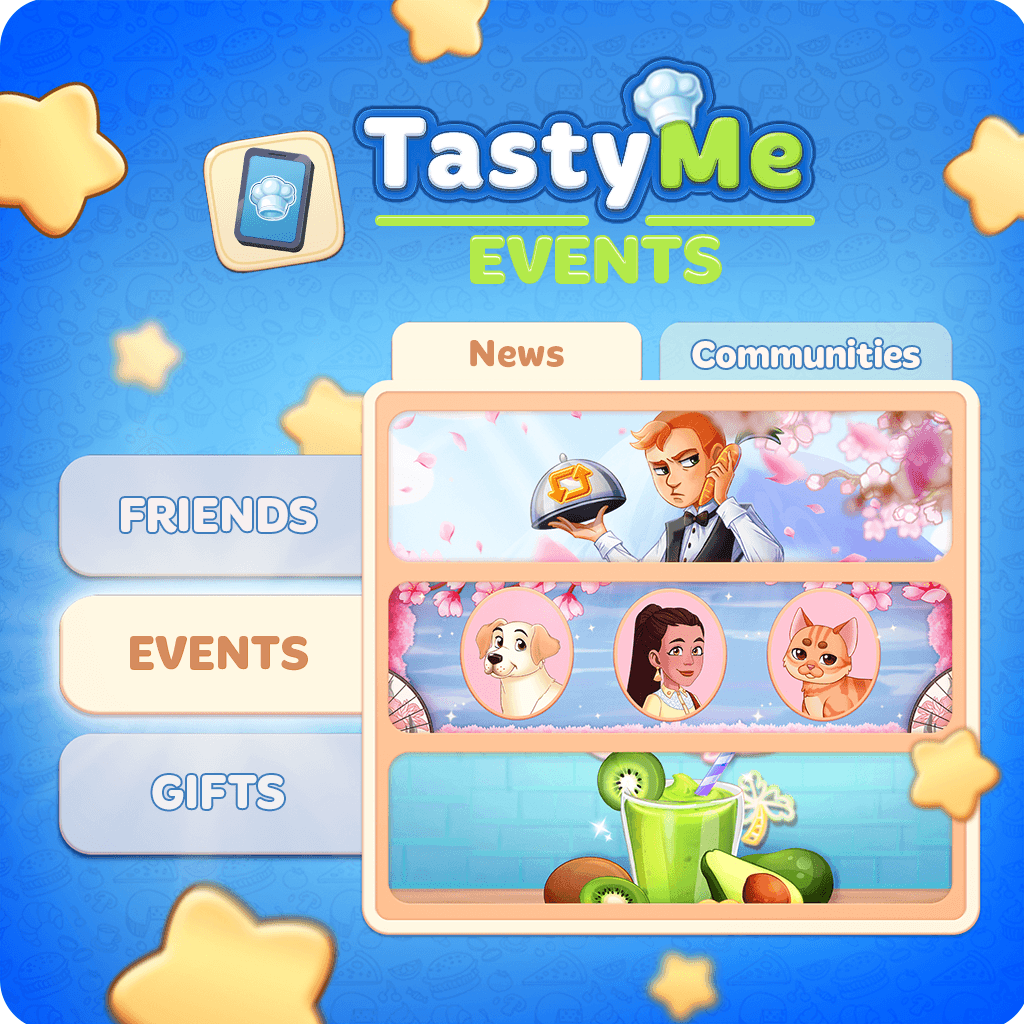 You can participate in our regular ruby contests, learn about all new game features, get updates on latest events, get notified when in-game events start, learn more about the characters and restaurants and, most importantly, leave your feedback!

Upgrading your restaurant will let you complete levels quicker. Additionally, it also increases your restaurants' prestige. Each kitchen and decoration item earns you prestige points.
A certain number of points is then converted into a medal. You can have up to 6 prestige medals in a restaurant. There is a valuable reward for every prestige medal.