How do you make a double daikon?
Last updated: January 28, 2020
To make a double daikon in the Underwater World, tap on the daikon twice.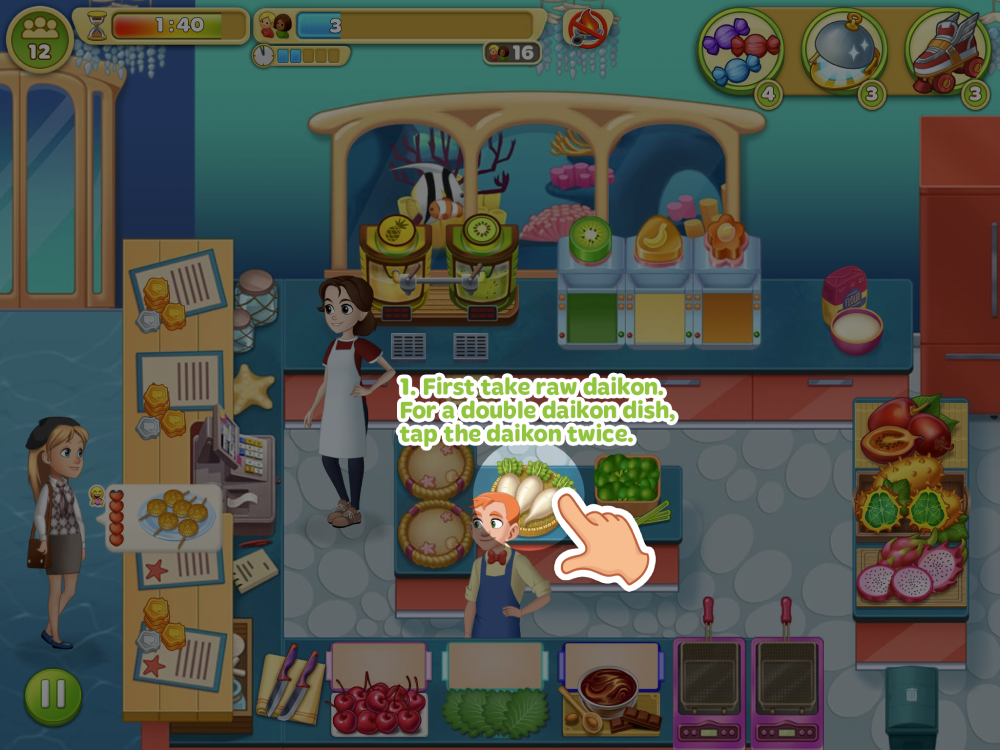 1. First take raw daikon. For a double daikon dish, tap the daikon twice.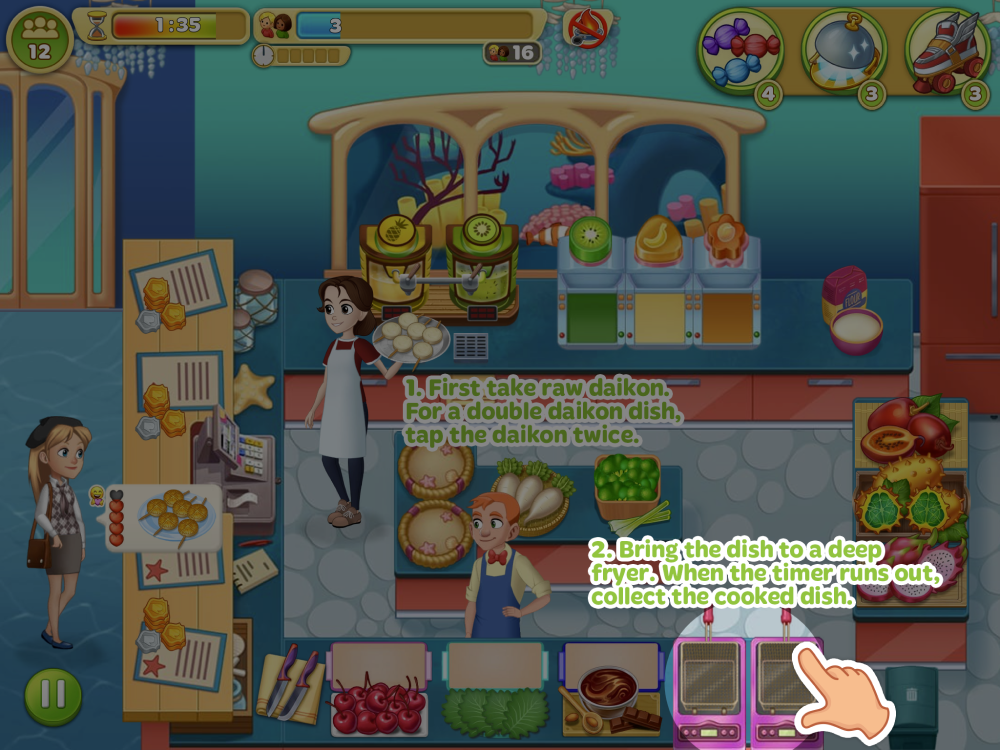 2. Bring the dish to a deep fryer. When the timer runs out, collect the cooked dish.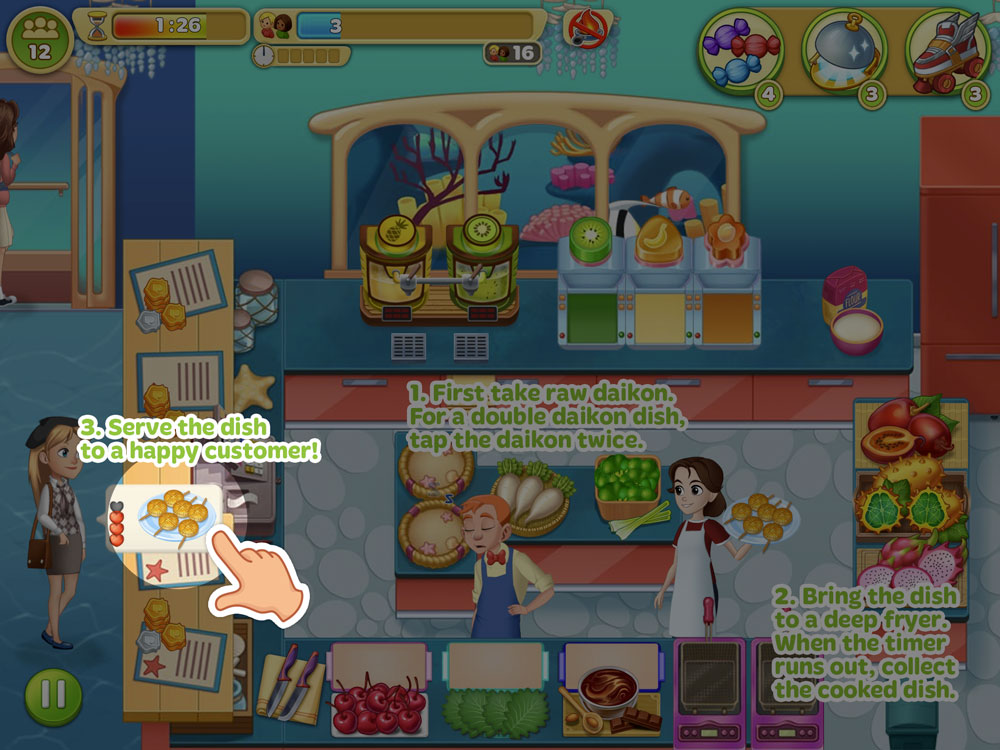 3. Serve the dish to a happy customer!