How do you make sausage and bacon?
Last updated: January 28, 2020
Please remember that sausage and bacon in the Royal Breakfast restaurant can only be served with eggs. Add eggs to the dish before cooking it on a stove.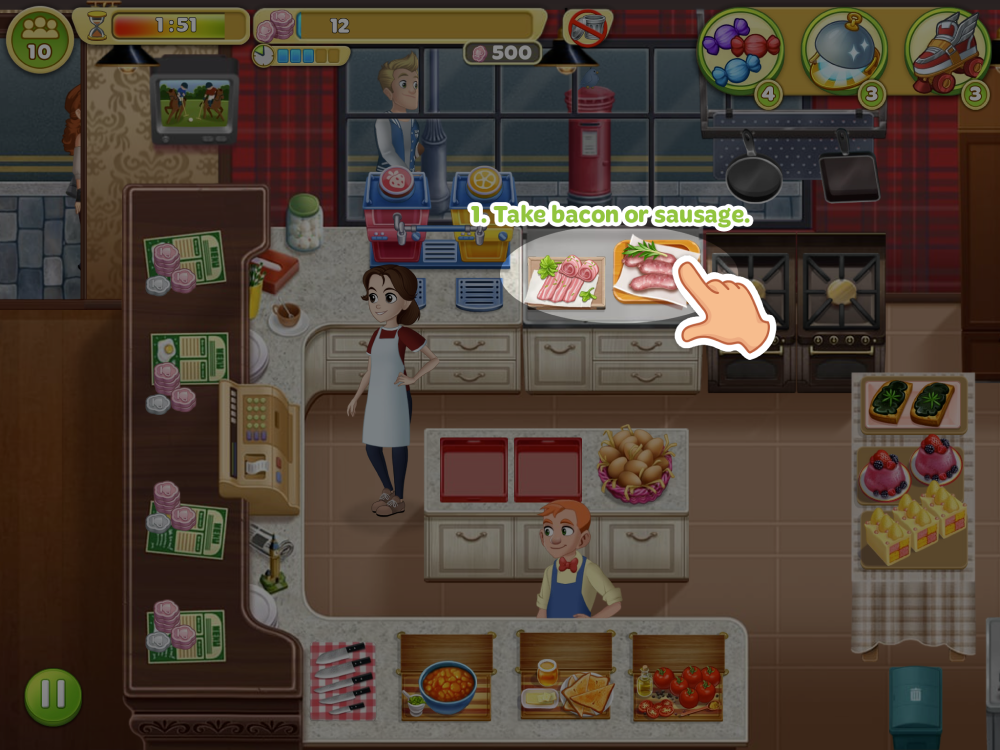 1. Take bacon or sausage.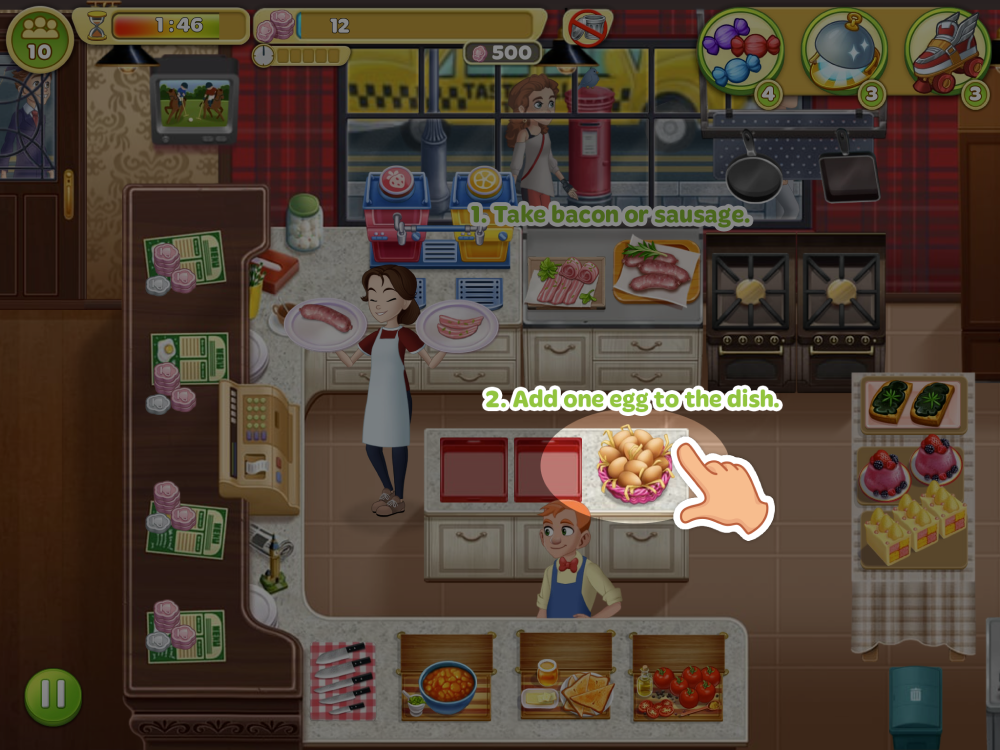 2. Add one egg to the dish.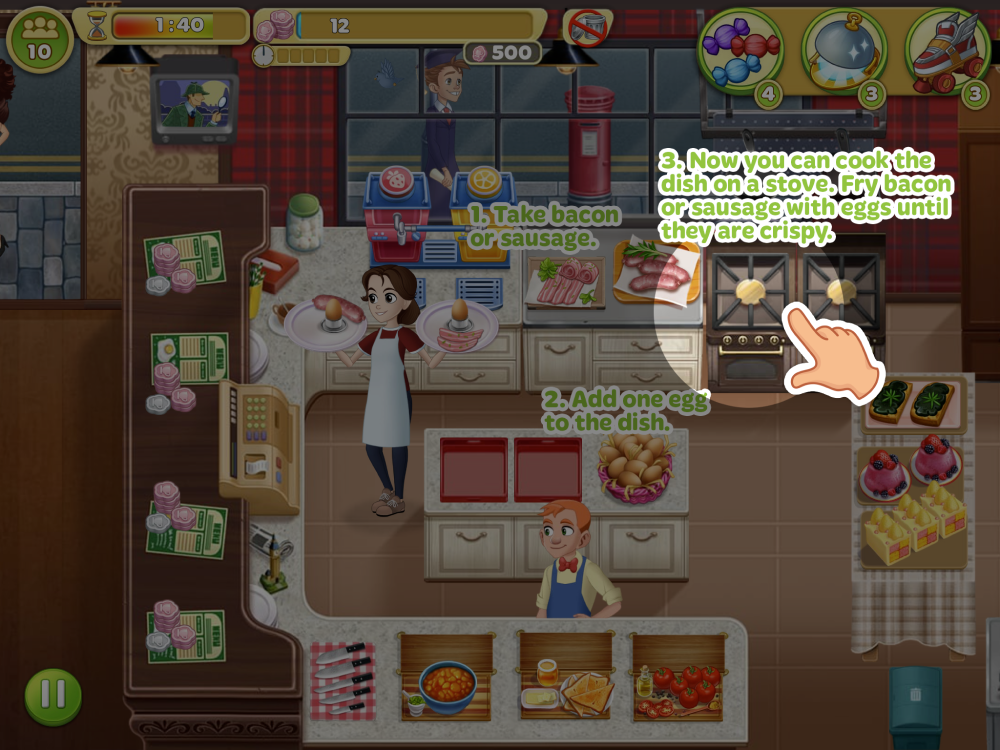 3. Now you can cook the dish on a stove. Fry bacon or sausage with eggs until they are crispy.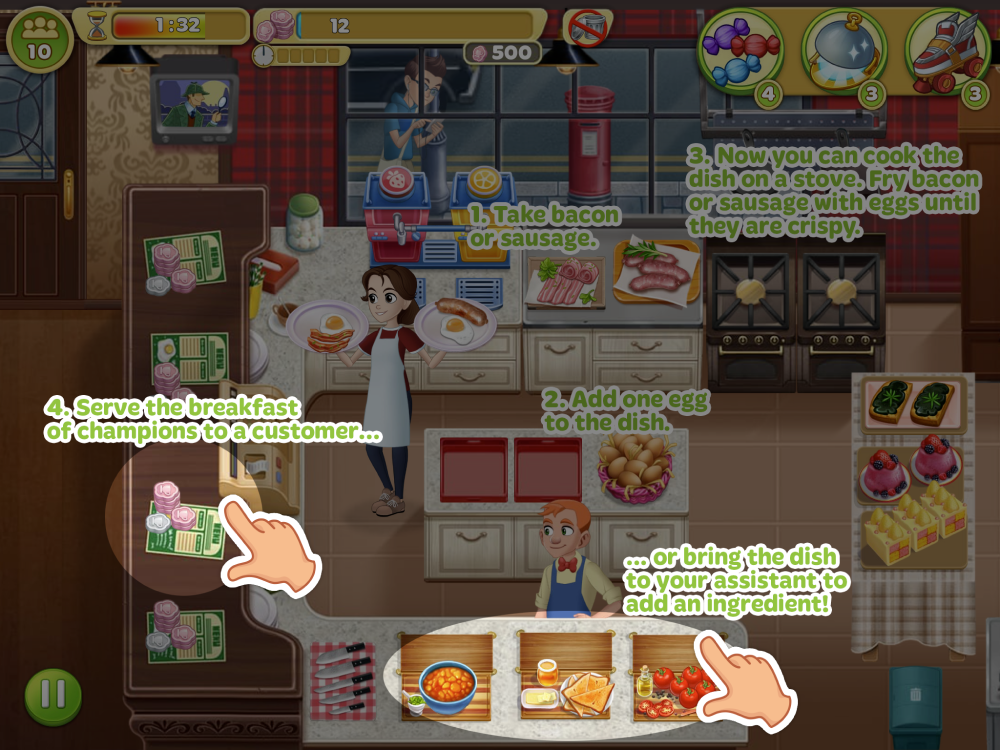 4. Bring the dish to your assistant to add an ingredient or serve the breakfast of champions to a customer!

Good luck!